JANELLE > LECTURE
Franklin & Marshall College
Conrad Nelson Lecture
March 21, 5pm
Stahr Auditorium
Stager Hall

---
JANELLE > GROUP SHOW
Bodies of a Different Mass
Tiger Strikes Asteroid Los Angeles is pleased to present
Bodies of a Different Mass
, a cooperative exhibition featuring works by Tiger Strikes Asteroid Philadelphia members and artists from the Los Angeles area.
Opens
April 21, 2018, with a reception from 7- 10,
and runs through May 13, 2018.
---
JANELLE > PANEL @ NCECA CONFERENCE

NCECA 2018: Pittsburg Convention Center
Friday, March 16th, 1:00pm-2:00pm Rm 301-303 DISCUSSION: COLLABORATE! CROSSDISCIPLINES Moderator: Firth MacMillan Panelists: Jeanne Quinn, Janelle Iglesias "How does the creative process translate across disciplines?" sparked a collaboration between a visiting artist, two ceramics and one dance class. Learn about the process, projects, and museum performances that according to one student, "exploded my understanding of what I could do with ceramics".
---
LISA > RESIDENCY IN FINLAND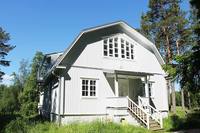 Lisa is participates in the Artist in Residence Program at the

The Nelimarkka Museum in Alajärvi, Finland: January - March 2018
---
LISA> EXHIBITION IN DOMINICAN REPUBLIC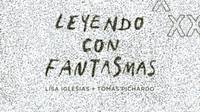 LEYENDO CON FANTASMAS
Tomás P
ichardo & Lisa Iglesias
November 16-
December 11, 2017
Main Gallery Altos de Chavón, La Romana, Dominican Republic
Galería Principal Altos de Chavón is pleased to present Leyendo Con Fantasmas, a two-person exhibition by Lisa Iglesias and Tomás Pichardo. Casting their attention to their family homes in Santo Domingo as sites for material, the two artists engage with objects charged with meaning including limestone, maps, used frames and books. Themes of magical realism, fragmentation, repetition, family and alchemy weave throughout the sculptures, videos and drawings. The artists engage with the aesthetics and materials of the home, addressing the absence and presence of family members and patterns both geologically formed and constructed by human relationships.