LISA> 2 PERSON SHOW IN DR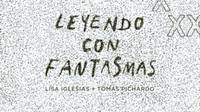 LEYENDO CON FANTASMAS
Tomás P
ichardo & Lisa Iglesias
November 16-
December 11
Main Gallery Altos de Chavón, La Romana, Dominican Republic
Gallery Hrs: M-Sun: 8am- 9pm
/ Wed & Sun :8am- 5pm
Phone: (809) 523 - 8470
Galería Principal Altos de Chavón is pleased to present Leyendo Con Fantasmas, a two-person exhibition by Lisa Iglesias and Tomás Pichardo. Casting their attention to their family homes in Santo Domingo as sites for material, the two artists engage with objects charged with meaning including limestone, maps, used frames and books. Themes of magical realism, fragmentation, repetition, family and alchemy weave throughout the sculptures, videos and drawings. The artists engage with the aesthetics and materials of the home, addressing the absence and presence of family members and patterns both geologically formed and constructed by human relationships.
---
LAS HERMANAS> GROUP SHOW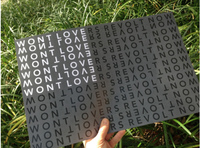 UPROOT
Curated by Gabriel de Guzman
November 18 - December 31, 2017
Opening Reception: Saturday, November 18, 6-8pm
Smack Mellon

92 Plymouth St,

Brooklyn, NY 11201
---
---
LAS HERMANAS> SALT LAKE CITY TRIBUNE

Our project, HERE HERE is featured in the Salt Lake Tribune:
"What's in store for the Utah Museum of Fine Arts reopening? Minimalist color and maximum fun."
New works at UMFA: A minimalist look at Great Salt Lake and a playful interactive happening.
---
LAS HERMANAS > GROUP SHOW
HOME BODIES
October 5, 2017 – January 7, 2018
Blue Star Contemporary
116 Blue Star, San Antonio, TX

BSC will unveil a new group exhibition featuring artists whose practice and work are informed by and melded with home life and family experience. From either the perspective of a dependent or a guardian, lineage and familial relationships are a human experience. This exhibition highlights the differing approaches of 11 artists, exploring works inspired by our shared experiences as mothers, fathers, sons, daughters, and protectors.