LISTINGS PROJECT BLOG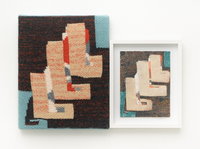 Thanks LISTINGS PROJECTfor including us in their Artists Feature Blog
---
JANELLE> VISITING PROFESSOR @ CMU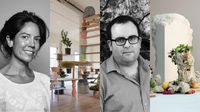 The School of Art at Carnegie Mellon University is pleased to announce the appointment of artists Janelle Iglesias and Sean Lynch as visiting faculty members in the area of Sculpture, Installation, and Site-Work. Iglesias, whose work is informed by her background in Cultural Anthropology, will join the faculty for the 2018-19 academic year. Lynch, whose work mines forgotten history to examine contemporary society, will join the faculty for the Spring 2019 semester.
---
JANELLE > GROUP SHOW @ MCASD
BEING HERE WITH YOU/ ESTANDO AQUÍ CONTIGO: 42 ARTISTS FROM SAN DIEGO AND TIJUANA


Thursday, Sep 20, 2018-Sunday, Feb 03, 2019

at MCASD Downtown, Jacobs Building


---
FAMILIEN IGLESIAS > SOLO EXHIBITION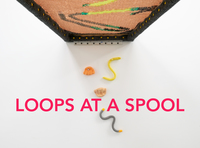 ORTEGA Y GASSET PROJECTS
OPENING SEPTEMBER 15, 2018
363 3RD AVENUE
BROOKLYN NY 11215
GALLERY HOURS SATURDAY AND SUNDAY 1PM–6PM
---
JANELLE > GROUP SHOW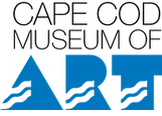 Cape Cod Museum of Art:
Connections: Visual Fellows of the Cape
June 1 – September 9
Reception – June 7, 5:30 – 7 pm
The Fine Arts Work Center offers emerging artists from around the world the time and space to develop their art in Provincetown. In honor of The Fine Arts Work Center's 50th Anniversary, this exhibit features artists who stayed on the Cape to mature in their art.


---
Las Hermanas > StoneLeaf Artists in Residence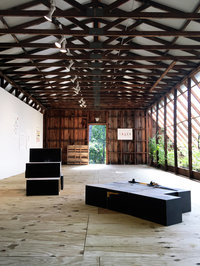 STONELEAF RETREAT Residency Program and Inaugural All Season Artist-in-Residence May 25 – June 10, 2018
Open studios Saturday June 9:
Rena Detrixhe Las Hermanas Iglesias, Camille Lee |
---
---
LAS HERMANAS > LMCC AUCTION
LMCC empowers artists with networks, resources, and support to create vibrant, sustainable communities across Manhattan. This annual auction features work by many alumni of LMCC's programs. All proceeds will help LMCC provide artists with financial grants, studio residency programs, and professional development skills and connect audiences to the artistic process through free public programs such as Open Studios and the River To River Festival.
---
---
JANELLE > LECTURE
Franklin & Marshall College
Conrad Nelson Lecture
March 21, 5pm
Stahr Auditorium
Stager Hall

---
LISA > RESIDENCY IN MALTA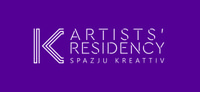 Lisa was an artist in residence at Spazju Kreattiv in Gozo, Malta from February 19 - March 4, 2018. During her residency, Lisa installed a solo show in Valletta and facilitated a collaborative drawing workshop in Gozo.
---
JANELLE > PANEL @ NCECA CONFERENCE

NCECA 2018: Pittsburg Convention Center
Friday, March 16th, 1:00pm-2:00pm Rm 301-303 DISCUSSION: COLLABORATE! CROSSDISCIPLINES Moderator: Firth MacMillan Panelists: Jeanne Quinn, Janelle Iglesias "How does the creative process translate across disciplines?" sparked a collaboration between a visiting artist, two ceramics and one dance class. Learn about the process, projects, and museum performances that according to one student, "exploded my understanding of what I could do with ceramics".
---
LISA > SOLO SHOW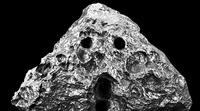 XEWWEX:
February 21 - March 11, 2018, Saint James Cavalier, Valletta, Malta. Echoing the palindromic quality of the exhibition title, XEWWEX, Iglesias teases out the 360 degree gesture of drawing and video production, taking a look at the causal relationships between time, subjectivity and wonder.
---
LISA > RESIDENCY IN FINLAND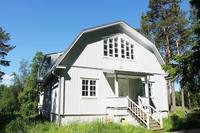 Lisa is participates in the Artist in Residence Program at the

The Nelimarkka Museum in Alajärvi, Finland: January - March 2018