JANELLE > GROUP SHOW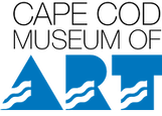 Cape Cod Museum of Art:
Connections: Visual Fellows of the Cape
June 1 – September 9
Reception – June 7, 5:30 – 7 pm
The Fine Arts Work Center offers emerging artists from around the world the time and space to develop their art in Provincetown. In honor of The Fine Arts Work Center's 50th Anniversary, this exhibit features artists who stayed on the Cape to mature in their art.


---
Las Hermanas > StoneLeaf Artists in Residence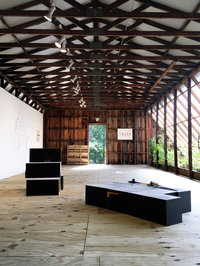 STONELEAF RETREAT Residency Program and Inaugural All Season Artist-in-Residence May 25 – June 10, 2018
Open studios Saturday June 9:
Rena Detrixhe Las Hermanas Iglesias, Camille Lee |
---
JANELLE > GROUP SHOW @ MCASD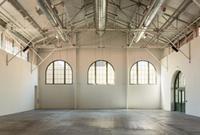 BEING HERE WITH YOU/ ESTANDO AQUÍ CONTIGO: 42 ARTISTS FROM SAN DIEGO AND TIJUANA


Thursday, Sep 20, 2018-Sunday, Feb 03, 2019

at MCASD Downtown, Jacobs Building


---
JANELLE > SMACK MELLON ART AUCTION
MAY 5, 2018
Janelle has work in SmackMellon's annual Kentucky Derby and Art Auction
---
LAS HERMANAS > LMCC AUCTION
LMCC empowers artists with networks, resources, and support to create vibrant, sustainable communities across Manhattan. This annual auction features work by many alumni of LMCC's programs. All proceeds will help LMCC provide artists with financial grants, studio residency programs, and professional development skills and connect audiences to the artistic process through free public programs such as Open Studios and the River To River Festival.