---
LISA > FACULTY EXHIBITION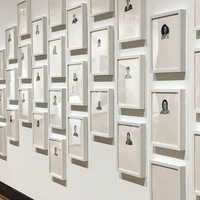 53rd SA+AH Studio Faculty Art Exhibition
August 23, 2019 - January 5, 2020
University of Florida
Harn Museum of Art
---
FAMILIEN IGLESIAS > TAC CYCLE 10 EXHIBITION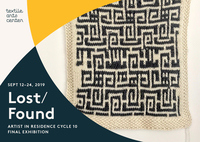 Lost/Found : Culminating exhibition of the 10th cycle of Artists in Residence a the Textile Arts Center, Brooklyn
September 12 - 24, 2019
Opening Reception: September 12, 6-9pm
Gallery Hours: Sat-Thu, 11am-9pm
TAC Project Space at the Textile Arts Center, Brooklyn.
---
LAS HERMANAS > BROOKLYN RAIL

the Brooklyn Rail, 3/7/19:
BRIC Biennial: Volume III, "The Impossible Possible"
---
LAS HERMANAS > NY TIMES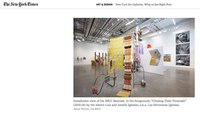 Our project for the BRIC Biennial was featured in the NY TImes on 3.28.19: "New York Art Galleries: What to See Right Now Gilles Aillaud's portraits of zoo animals; Paul Mpagi Sepuya's homoerotic photographs; Christina Forrer's paintings on a loom; and the BRIC Biennial's third South Brooklyn Edition"
---
FAMILIEN IGLESIAS > TAC OPEN STUDIOS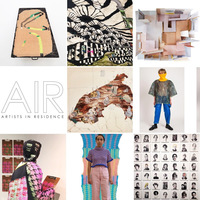 The Cycle 10 of Artists in Residence will be hosting Open Studios throughout the duration of the residency. The Open Studios are open to the public and will be a great way to learn more about the artists, their work and process and share experiences.

Upcoming AIR CYCLE 10 OPEN STUDIOS:
March 23rd, 5-8pm
June 8th, 5-8pm
---
---
LAS HERMANAS > INTERVIEW WITH ROTEM TAMIR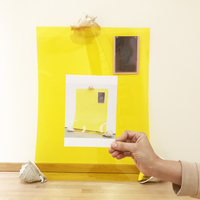 Radio Interview with Rotem Tamir on WLUR FM while visting Washington & Lee University
---
LAS HERMANAS > AFROPUNK SHOUT OUT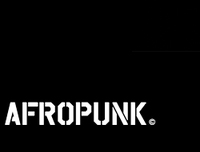 Thanks for the SHOUT OUT @ AFROPUNK:
"BRIC BIENNIAL, DIVERSITY IS NOT A TREND"

---
JANELLE > GROUP SHOW > ESSEX FLOWERS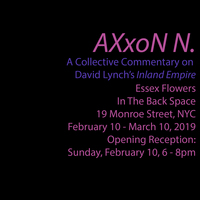 Axxon N: A Collective Commentary on David Lynch's INLAND EMPIRE




Essex

Flowers


Organized by Jonathan Ehrenberg and Sean McCarthy
Sunday 2/10, 6-8pm through Sunday 3/10
---
LAS HERMANAS > SOLO SHOW > WASHINGTON & LEE UNIVERSITY

LAS HERMANAS: MIRROR RIM
WASHINGTON & LEE UNIVERSITY, STANIAR GALLERY
FEB 11- MARCH 16, 2019
Lecture and Reception Tuesday, February 12, 5:30pm
204 W. WASHINGTON ST. LEXINGTON, VA

---
LAS HERMANAS > GROUP SHOW > BRIC BIENNIAL VOL III
The work of Las Hermanas Iglesias, who are currently in residence at the Textile Art Center in Gowanus with Bo Iglesias, will have their work featured in:
BRIC Biennial: Volume III, South Brooklyn Edition
EXHIBITION ON VIEW FEBRUARY 7 - APRIL 7, 2019
OPENING RECEPTION: WED, FEBRUARY 6 | 7-9PM
CURATED BY ELIZABETH FERRER & JENNY GEROW

This third iteration of the BRIC Biennial presents artists living and working in South Brooklyn, including the neighborhoods of Park Slope, Gowanus, Sunset Park, and Bay Ridge, highlighting the significance of Brooklyn as a place where artists create work and develop their careers.
---
JANELLE> ARTIST TALK
CMU School of Art Lecture Series: Janelle Iglesias

January 22 @ 6:30 pm - 8:00 pm
Kresge Theatre
Carnegie Mellon CFA